Losing a loved one is a devastating situation under any circumstance which often affects family members, friends, and others who cared for the individual that passed away.
Have you lost a loved one due to the negligence of another person or company?
Stewart Bell, PLLC has been helping families in Charleston, Dunbar, Huntington, and cities around West Virginia obtain the justice they deserve for over 30 years.
For more information and your complimentary case review, contact us today by calling 304-345-1700 or click "here" to reach an online representative in real time, 24 hours a day, 7 days a week.
Do I Have A Wrongful Death Claim?
The legal definition of wrongful death is a claim against another individual or party that alleges that the named party's negligent acts directly caused the victim's fatal injuries. Such negligent acts can also include another individual or party's failure to act.
Nearly 2.5 million U.S. resident deaths were registered in 2008. An estimated 38.6 in 100,000 million died due to accidents. Further statistics from the Centers for Disease Control (CDC) show that unintentional injuries are the 5th leading cause of death to Americans.
There were over 180,000 injury-related deaths in 2010. Accidents happen on a daily basis, and although many result in minor injuries, others can tragically end in death. If your family is grieving a loved one who was suddenly killed because of an injury or another's negligence, a West Virginia wrongful death lawyer at Stewart Bell, PLLC is here to help. We pursue justice for families that have wrongfully lost a loved one, and have been serving clients in West Virginia for over 30 years.
Find out how we can help. Begin your free, no-obligation case evaluation by filling out our form now.
Common Causes of Wrongful Death
Not every accidental case of death is considered "wrongful". In order to establish a claim for wrongful death, there must be proof that the party who caused the fatality committed negligence. Further, it must be proven that the death could have been prevented if it weren't for the responsible party's negligent acts.
Common causes for wrongful death claims include:
The four leading causes of accidental, injury-related deaths in 2010 included poisoning, traffic accidents, firearm discharge and falling accidents; in fact, over 26,000 unintentional deaths were due to falls, according to the CDC. Auto accidents were the cause for 18% of these deaths.
Establishing a Wrongful Death Claim
The family and legal representatives of the deceased have an obligation to prove negligence or intentional wrongdoing in order to establish a wrongful death claim. Additionally, the party filing the claim must prove that the deceased's passing has caused compensatory damages; this is common when the deceased was responsible for a portion (or all) of the household income.
Depending upon the circumstances that led to the fatal injuries, there may be multiple parties that could be held liable. There is a wide range of potential injuries that could lead to a wrongful death, and consequently, a variety of possible negligent parties. Some examples include:
Designers of a dangerous road
Drunk drivers or the establishments that served them
Homeowners and business owners
Medical personnel
Municipalities responsible for road and sidewalk maintenance
Reckless drivers
Trucking companies
The attorneys at Stewart Bell, PLLC understand how difficult it is to deal with the death of a loved one. When someone passes unexpectedly, though, it can be much more painful. Families that have a lost a loved one – a companion, a caretaker, a wage-earner – due to negligence deserve justice.
Who is Eligible to File a Wrongful Death Claim?
The laws detailing who is eligible to file a wrongful death claim vary by state, but in most, immediate family members are eligible. In West Virginia, the law allows for the damages in a wrongful death case to be distributed among a number of parties, under particular circumstances.
West Virginia Code Chapter 55, Article 7 states that the following parties may be eligible for damages in a wrongful death suit:
Spouse
Children (including stepchildren and adopted)
Siblings
Parents
…. or anyone financially dependent upon the decedent at the time of death.
If no survivors exist, damages are distributed in accordance with the decedent's will. If no survivors and no will exists, the court may distribute damages to those who had financial relationships with the decedent and other related parties.
The laws governing these claims in West Virginia are actually very complex, in order to provide a legal solution for every possible situation involving surviving relatives. A wrongful death lawyer can help provide guidance in complex situations.
Damages in Wrongful Death Cases
Under West Virginia Code, a jury or judge will determine the amount of damages that can be awarded in a wrongful death case. The WV law provides that survivors in a wrongful death case may pursue compensation for the following:
Sorrow, mental anguish, and solace which may include society, companionship, comfort, guidance, kindly offices and advice of the decedent
Loss of past and future wages
Costs of services and care provided by decedent
Medical expenses related to the fatal injuries
Reasonable funeral expenses
Additionally, under WV Code, if the decedent had already brought a personal injury claim against the negligent party, the claim may be revived by the decedent's personal representative. That claim could then be proceeded with, and a separate, distinct cause of action may also be brought for wrongful death. Both causes of action will then be tried or settled in the same proceeding.
Contact Our Charleston Wrongful Death Lawyers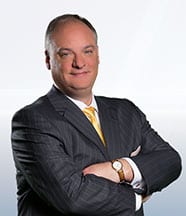 Every death is tragic to someone – but the unexpected loss of a loved one can hurt in more ways than imaginable. Stewart Bell, PLLC can pursue justice for surviving family members while they spend time with other loved ones and go through the grieving process.
In West Virginia, survivors of a decedent have two years to file a claim for wrongful death. Stewart Bell, PLLC has been serving individuals and families throughout West Virginia for more than three decades. If you have lost a loved one because of someone else's negligence, we want to help get justice for you.