If you have been hurt due to the actions of another individual you may be eligible to receive compensation for your injuries.
For more than 30 years the personal injury lawyers at Stewart Bell, PLLC have been providing a voice to injury victims in Charleston, Dunbar, Huntington, and throughout West Virginia and we charge no upfront costs to handle your case.
To find out how we can help you, contact us today for your free case review by calling 304-345-1700.
How Stewart Bell, PLLC Can Help You
In West Virginia, when an individual that has become injured due to the actions of another individual, that victim must provide sufficient evidence to prove that those injuries were caused by the recklessness or negligence of that individual in order to achieve compensation benefits for a personal injury claim.
It's not uncommon for victims to feel as though their options are limited to whatever amount their insurance agency chooses. Typically, insurance agencies will send highly knowledgeable investigators to discover the cause and extent of damage, while persuading victims to provide delicate information that could be used against them in court.
Our experienced attorneys are aware of the tactics that insurance agencies use against injury victims. Regardless of how powerful or formidable a corporation or insurance company may appear, Stewart Bell, PLLC, provides injury victims with a means of making the law work in their favor.
This experience allows us to protect our clients at critical times. We will not only protect you from these agencies, but we will seek to obtain the maximum compensation benefits available for your injuries, losses, and damages. When a client prefers to avoid trial, we will fight for a fair and just settlement, and also offer mediation services.
Some forms of compensation benefits our attorneys will seek for you include:
Medical expenses
Future medical expenses
Loss of wages
Loss of future wages
Property damage
Disability
Pain and suffering
Funeral expenses
Future disfigurement
Past disfigurement
Mental distress
Inconvenience
Loss of domestic or household services
Victims should also be aware that there is a specific period of time following an injury or death where a lawsuit can be filed. This is called the "statute of limitations," and to ensure you haven't run out of time you should contact an attorney as soon as possible following any incident.
Types of Claims
Personal injuries may occur at any time and any place. Many times they will occur when we least expect it, which may also result in more severe injuries, especially if we are unable to protect ourselves. In these instances it is crucial to contact a local personal injury attorney who covers a variety of different types of claims and has the experience to recover the maximum compensation benefits for you or your loved one.
Some types of personal injury claims our firm covers include:
Assault injuries
ATV accidents
Boating accidents
Coal mining & timber accidents
Gunshot injuries
Industrial accidents
Natural gas explosions
Shale drilling accidents
Sports injuries
Train accidents
If you or a loved one is suffering from any type of injury, it is imperative to seek immediate medical attention to assure these injuries are properly cared for. In addition to obtaining the proper care for your injuries, any medical documents obtained can be used by our attorneys to formulate a robust case for our clients.
Proving Negligence
Almost every injury case revolves around one major legal concept, and that is negligence. In brief, negligence means that someone was at fault for the accident that caused your injury. It means that their actions were completely counter to the way a reasonable person would act, a benchmark called the "reasonable person standard."
In order to prove negligence, you have to demonstrate three factors in court.
First, you must show that the other party acted in a completely unreasonable and irresponsible manner.
Second, you must demonstrate that it was this failure to behave responsibly and reasonably which led to the accident.
Finally, you have to be able to show that you were injured as a result of this accident, either directly or proximately.
The real trick in proving negligence is that it's rare for the other side to admit to their culpability, so you often will have to fight to prove your case. In some situations, such as with trucking accidents or product liability, there may be multiple parties involved, from the person who actually caused the accident, to parts manufacturers, to shipping companies and more.
In other cases, you'll be dealing with those who have a vested interest in not being seen as responsible. Doctors, for example, can have their license threatened when they face malpractice claims. In all cases, the insurance company is going to fight tooth and nail to get out of paying your claim.
Contributory Negligence
Another problem arises in West Virginia involving contributory negligence. This means that if you're found to be partially responsible for the accident, the amount you can collect will be reduced by a like amount–if you're 10% responsible, your award will go down by 10%, for example. This means if your case was worth $500,000 and you were 10% responsible, you'll only get $450,000. Because of this, the other side in the case will always try to pin as much of the accident on your shoulders as they possibly can.
Dealing with the Insurance Company
It's unfortunate, but one of the biggest hurdles you're going to face in your efforts is the very insurance company you need to pay your claim. Insurance companies are businesses, and they're out to make a profit. Not surprisingly, they don't make a profit by paying out large claims. For this reason, they will go to any length to settle your claim for as low a sum as possible, and even to get out of paying altogether.
It starts with a claims adjuster who will try to come off as sincere and compassionate about what you've suffered. When you turn down their very low offer to settle your case, they'll go to any length to avoid paying out. They'll claim your injuries were pre-existing. They'll say you're not that badly hurt, that you're not hurt at all. They'll even try to claim that the accident was your fault. They'll tell you that if you go to court, you won't get anything.
No matter what kinds of pressure they put on you, you should never sign off. Remember, too, that you aren't required to deal with them on your own. You can always refer them to your attorney.
Why an Attorney Matters
When you're hurt in an accident it turns your whole world upside down. You're dealing with medical bills that are piling up and you can't work anymore. You have no idea how you're going to make ends meet, let alone regain control of your life. Pressure is coming at you from all ends and you're facing emotional trauma, damage to your relationships, and your quality of life has suffered greatly. It seems like the other side holds all the cards.
It doesn't have to be that way. When you work with an experienced accident attorney who is knowledgeable in all the West Virginia injury laws, you have the best chance at overcoming these difficulties and regaining control of your life once more. The right attorney can help you get significant compensation for the injuries you've suffered.
Best of all, you've got nothing to lose by speaking with an accident attorney. A good lawyer won't charge you for a consultation, and won't have a fee unless they win your case. That means that hiring an attorney is your best bet to protect your rights and collect the damages you deserve under the law.
Contact An Experienced Charleston Personal Injury Attorney Today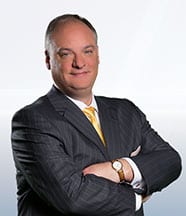 For more than 30 years, the West Virginia personal injury lawyers of Stewart Bell, PLLC have helped the people and businesses of West Virginia protect their interests and rights. We possess the flexibility and independence necessary to adapt our resources to the unique needs of our clients.
As personal injury lawyers, we charge no upfront fees to handle your case and your initial case review is also free of charge.