If you or someone that you love has been unfairly treated at work and lost their job due to an employment law being broken or a breach of regulations, it's important to understand your legal options.
The team of employment law attorneys at Stewart Bell, PLLC have been helping workers in Charleston, Dunbar, Huntington, and cities across West Virginia for over 30 years and can explain your options in simple terms. We offer 100% FREE initial consultations to review the merits of your claim and work quickly to obtain a successful result for your case.
For more information, call us today toll free at 304-345-1700 or alternatively, click "here" to contact us online 24 hours a day.
How An Employment Law Attorney Can Help With Your Claim
There are approximately 180 laws regulated by the Department of Labor that must be followed by both employers and employees, including laws to regulate racial discrimination, medical leave, and minimum and overtime pay.
In West Virginia, salt and coal were two important industries when the state first began to develop. A number of other industries are now central to economic development, including:
Utilities
Government
Trades
Education
A number of large corporations within the technology, gas, and financial industries also call West Virginia home.
When a West Virginia employment law or regulation has been broken, legal action may be required so that the victim can recover losses. If you or a loved one has suffered from infractions of employment laws and regulations, the victim may be entitled to compensation for lost wages, pain and suffering, and more. Our experienced employment law attorneys can help you determine if you may be eligible to make a claim.
Types of Employment Laws
As the workforce and industries that are part of the United States economy have changed the laws and regulations have as well. From minimum wage laws to workers' compensation benefits there are certain standards that have been set forth by the government that all employers must follow.
Some types of employment acts include (but are not limited to):
Employee Retirement Income Security Act
Fair Labor Standards Act
Child Labor Protections
Family & Medical Leave Act
Copeland "Anti-Kickback" Act
Employment Nondiscrimination & Equal Opportunity
Mine & Safety Health Act
Contract Work Hours & Safety Act
A number of laws and regulations are specifically extended to certain parties, for example The Rehabilitation Act of 1973 was set forth for employment nondiscrimination for qualified individuals with disabilities. The Migrant and Seasonal Agricultural Worker Protection Act was created to cover the rights of migrant workers.
Employees who immigrate to the United States for work are also covered by the laws set forth by the Department of Labor and workers who believe their rights have been violated can file a formal complaint at their local Wage and Hour Division office.
West Virginia Minimum Wage Laws
Minimum wage varies throughout the United States, however, the government imposed minimum wage is $7.25 an hour.
In West Virginia specifically, minimum wage is $7.25 an hour and the law is applicable to employers of 6 or more employees at one location. In 1969 minimum wage was $1.00 an hour and changes in the minimum have changed every one to two years although $7.25 has been the standard since 2008.
Labor Law Violation Claims
As there are many laws that have been created to help employees, there are many laws that an employer could be in violation of.
Some common violation claims include:
Sexual Harassment
Failure to Pay Overtime
Union Negotiations
Dismissing a Worker While They Collect Workers' Compensation
Wage & Hour Violations
Discrimination – based on Sex, Age, Race, Religion, Marital Status, etc.
Breach of Contract
Whistleblowing
Wrongful Termination
It is important to note that in West Virginia employers are not required to provide paid or unpaid vacation leave, sick leave, and holiday leave. For jury duty an employer must excuse an employee from work if the employee shows his or her jury summons. Furthermore, West Virginia laws also require employers to provide three hours of leave to vote so long as the employee requests the time off in writing in advance.
West Virginia is an at-will employment state meaning that an employee may quit for any reason just as an employer can let go any employee for no reason at any time.
Contact our Employment Law Attorneys Today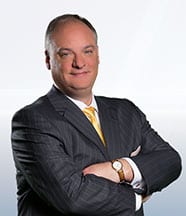 Each day employers violate various labor laws believing that they can get away.
If you or a loved one believes that your employee rights have been violated by your previous, or current employer, our employment law attorneys can help you fight for your rights. Stewart Bell, PLLC is dedicated to helping the people and businesses of West Virginia protect their interests and rights.