Stewart Bell, PLLC, your hometown West Virginia attorneys, are devoted to serving the Huntington community. If you or a loved one's injury was caused by the negligence of another individual or company, we're here to help you obtain the compensation you need to move forward. Our experienced personal injury and nursing home abuse lawyers have vast experience in their fields, and are prepared to represent the people of Huntington, West Virginia via the following areas of practice.
Born and raised in West Virginia, our managing partner, Jeff Stewart, determinedly focuses his knowledge and experience on serving the families of his home state who have suffered from personal injury or nursing home abuse. At Stewart Bell, PLLC, we will fight for you while striving to provide the highest level of compassion throughout your case.
Accomplished Nursing Home Abuse Lawyers Serving Huntington
Unfortunately, abuse and neglect are commonplace in some nursing home facilities. If you feel that your elderly loved one has experienced abuse or neglect in their nursing home, pick up the phone and call Stewart Bell's office to speak with a knowledgeable nursing home abuse lawyer now. Our office is located in the nearby city of Charleston, however, Stewart Bell, PLLC also aggressively represents elderly Huntington citizens who have been abused at the hands of an immoral nursing home or caretaker.
A nursing home abuse lawyer can help you file a lawsuit, establish a strong case, and hold the responsible facility liable for their negligent actions. The attorneys at Stewart Bell, PLLC have the experience and knowledge to help you take action. We have filed over fifty nursing home abuse lawsuits, and recovered millions in compensation for our West Virginia clients.
The abuse or neglect of nursing home residents is inexcusable and must be stopped. In order for this to happen, you need to be aware of nursing home practices that can potentially lead to abuse. Abuse or neglect can take many forms, making it difficult to immediately recognize if your loved one is being mistreated. Below are common nursing home practices that increase the likelihood of their residents being abused.
Inadequate staff training
Lack of sanitation or hygiene
Medication errors
It is imperative to reach out to a nursing home abuse lawyer if you have noticed any of the above practices in your loved one's nursing home facility. Don't wait or hope the issue will improve. Contact Stewart Bell, PLLC immediately at 304-345-1700. Seniors have every right to be treated with quality care. If you witness inadequate hiring or sanitation methods, you could be compensated for the physical or emotional suffering it forces your loved one to endure. A nursing home lawyer will help you determine if you need to file a lawsuit, and lead you through the stressful process.
At Stewart Bell, PLLC, our goal is to help you secure the safety and happiness of your elderly loved one. That's why in addition to representing your legal interests, our driven staff can provide assistance in locating a trustworthy nursing home facility with adequate practices and the right credentials.
Experienced Accident Attorneys On Your Side
The team at Stewart Bell, PLLC realizes the overwhelming stress and confusion that victims encounter after an accident. We have over 30 years of experience defending West Virginia's injured citizens, and are here to act as a guide through the complex legal process. Stewart Bell, PLLC handles personal injury cases in the Huntington area, and will be on your side throughout the life of your case.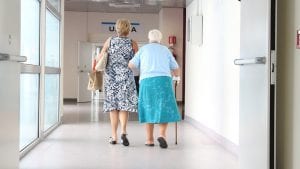 Our passionate and highly capable team has handled a variety of injury cases, so we are able to adapt our approach to the specific needs of your claim. If you've been in an accident involving a truck, for example, an experienced truck accident lawyer can provide answers and direct you through the distinct challenges tied to truck collisions. Truck accident cases can be particularly stressful and emotional, because victims often suffer debilitating or even fatal injuries. Trucking companies are aware of the catastrophic nature of truck accidents and the effects they can have on their insurance, so truck drivers are commonly trained on what to say and not to say after an accident.
An experienced truck accident lawyer at Stewart Bell, PLLC, can help ensure your case is strongly represented. Our team will utilize our unique skills, knowledge, and resources to give you a fighting chance at obtaining the maximum compensation needed to recover and make up for lost wages.
Stewart Bell, PLLC understands the trauma victims experience after an injury and is committed to fighting for your best interests. If you or a loved one has suffered an injury because of someone else's negligence, call our office at 304-345-1700 so we can help protect your legal rights.
Our Dedicated Personal Injury Lawyers Have Huntington's Back
Stewart Bell, PLLC has established itself as a leading personal injury firm, and is recognized as the largest nursing home abuse and litigation team in West Virginia. Our personal injury and nursing home abuse lawyers have over 120 years of combined experience helping West Virginia families get back on their feet. In times of trauma, you need someone that will have your back. We're here to make sure personal injury and nursing home abuse victims in Huntington have access to the professional legal help they need.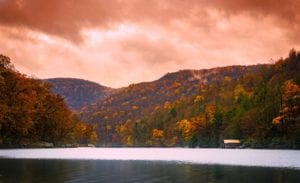 We believe in building strong cases for our clients. In order to do so, the injury lawyers at Stewart Bell, PLLC employ state-of-the-art resources and technology to counter any defense tactics. Furthermore, we create compelling arguments for our clients' claims by consulting with medical, investigative, financial, and manufacturing experts to establish what happened, how it happened, and the injuries that were caused as a result. In addition to building substantial cases that will hold up in trial, our staff understands the emotional trauma the people who enter our office have endured. Empathy for what our clients are experiencing and helping them to recover is our main goal. That's why we strive to work efficiently and communicate with you step by step throughout your case.
When tragedies occur, you can count on Stewart Bell, PLLC to stand by your side and provide answers in times of uncertainty. Plus, our attorneys work on a contingent-fee basis, so we don't receive a fee unless we win your case.