Our West Virginia Car Accident Lawyers Pinpoint the Most Accident-Prone Areas to Help You Stay Safe in Charleston's Danger Zones.
Our nation's roadways present a multitude of dangers to drivers in every city. However, it's important for Charleston residents to be aware of the particular roads and intersections in our community where traffic accidents are frequently cited.
For this reason, the West Virginia car accident lawyers at Stewart Bell, PLLC have compiled a list of some of the most hazardous areas in Charleston and what you can do to avoid an accident.
Be Cautious at These Known Danger Zones
WOWK TV reported that the top five most dangerous intersections in Charleston are:
US 119 and Oakwood Road
MacCorkle Avenue and Montrose Drive
MacCorkle Avenue and 3rd Street
US 119 and Green Road – Terry Road
MacCorkle Avenue and 36th Street
The statistics were compiled by the Regional Intergovernmental Council (RIC). According to the article, "In ranking the intersections, the Regional Intergovernmental Council took into account the number of accidents, traffic volume, the accident rate, and severity. By adding the four indices, the RIC calculated a composite score for each intersection."
As the RIC found, numerous collisions have occurred at each of these intersections. In addition to exercising caution and paying attention to your surroundings, it is important to understand why crashes are more likely to occur on certain roads, so you can take the necessary precautions while driving.
West Virginia's Poor Road Designs Likely Contribute to Crashes
A 2017 report by the national transportation research group, TRIP, ranked West Virginia's roadways and bridges fifth worst in the nation.
In addition to costing approximately "$647 annually in extra vehicle operating costs," TRIP reported that vehicle accidents caused by poor road design "imposed $461 million in economic costs." The costs of serious traffic crashes can include lost time from work, property damage, medical bills, ongoing therapy or rehabilitation, and other related fees.
Roadway Features Affect Safety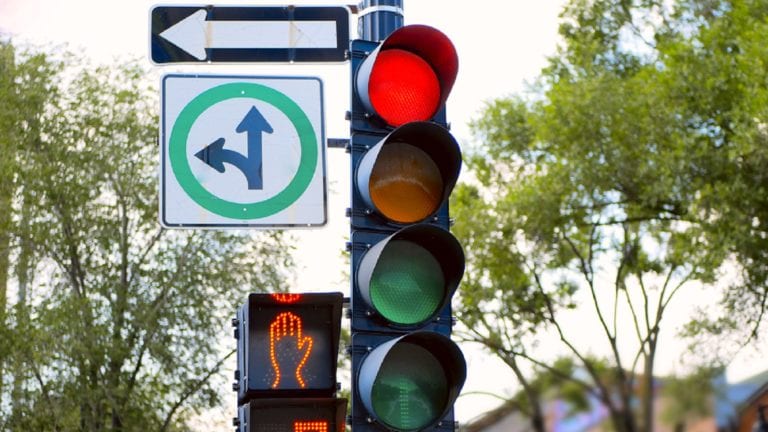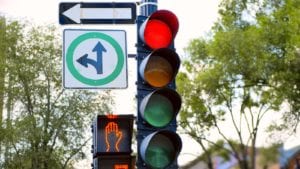 While there are several different factors that can lead to car crashes, such as reckless behavior or vehicle malfunctions, roadway design has a major impact on the safety of motorists. In fact, "TRIP estimates that roadway features are likely a contributing factor in approximately one-third of fatal traffic crashes."
Listed below are some important roadway features that, when poorly designed, frequently cause traffic accidents:
Number of lanes
Lane width
Lighting
Road markings and traffic signals
Rumble strips
Shoulders
Guard rails
Medians
Intersection design
Implementing safety features and improving existing deficient roadway designs may help alleviate traffic congestion and reduce the number of deadly car accidents on West Virginia roads.
What Can You Do to Avoid Collisions at Dangerous Intersections?
State leaders are making efforts to update the Mountain State's roadways to achieve safer and more efficient mobility. After receiving funding for two major improvement projects, Gov. Jim Justice said in a statement, "With this $40 million, the WV Department of Transportation can make real progress on these two projects, and keep the momentum going full-steam ahead on my initiative to improve West Virginia's aging transportation infrastructure."
In addition to revitalizing the state's roads and intersections, drivers must also do their part by operating their vehicles safely. In order to avoid collisions, it's important that drivers act responsibly at all times, but especially when traveling through areas that are known to be dangerous.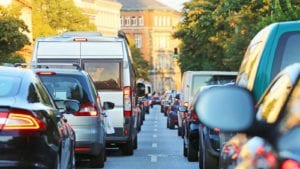 Here are several tips to keep in mind when you get behind the wheel:
#1 – Maintain a Safe Distance
Tailgating is a leading cause of accidents because it doesn't give drivers enough time to react in critical situations. Ensuring you aren't following the vehicle in front of you too closely can help prevent accidents and potentially save lives.
#2 – Slow Down and Stay Alert
If you're driving through an intersection where collisions happen frequently, slow down and stay alert. Reducing your speed and paying attention to your surroundings will give you time to respond to dangerous conditions. For example, if you're driving on a road with narrow lanes or confusing signs, speeding will only increase your chances of being involved in an accident.
#3 – Don't Drive Distracted
While you should never drive distracted, it becomes even more important to keep your focus on the task of driving when you're traveling on unsafe roads. It can be easy to give in to distractions, such as your phone, the radio, and conversations with your passengers, however, you need to be ready to hit the brakes at any moment. Sending a quick text or reaching for your chapstick isn't worth the life-altering results of an accident. Keep your eyes peeled and your guard up at all times.
#4 – Practice Good Driving Habits
Lastly, don't forget to practice good driving habits. No matter where you're traveling, use your turn signals, obey traffic lights, lanes, and signs, and be patient.
Following the tips above can help you safely navigate dangerous roads and intersections that frequently experience car wrecks.
When Accidents Happen, Call Us
We hope that by sharing this information we can bring awareness to the dangers of some of the roadways in Charleston and encourage drivers to operate their vehicles safely at all times.
However, accidents can still happen. When they do, Stewart Bell, PLLC is here to help. Our West Virginia car accident lawyers have represented countless individuals in Charleston and Kanawha counties and across the state who have suffered injuries in a motor vehicle accident that wasn't their fault.
If you were hurt due to someone else's negligence or reckless decisions on the road, you may be entitled to receive compensation for your pain and suffering, any medical bills, or related damages. Please don't hesitate to call our office today at (304) 345-1700 or fill out our contact form to schedule a free consultation. We'll review the details of your case and determine if you have grounds to take legal action.