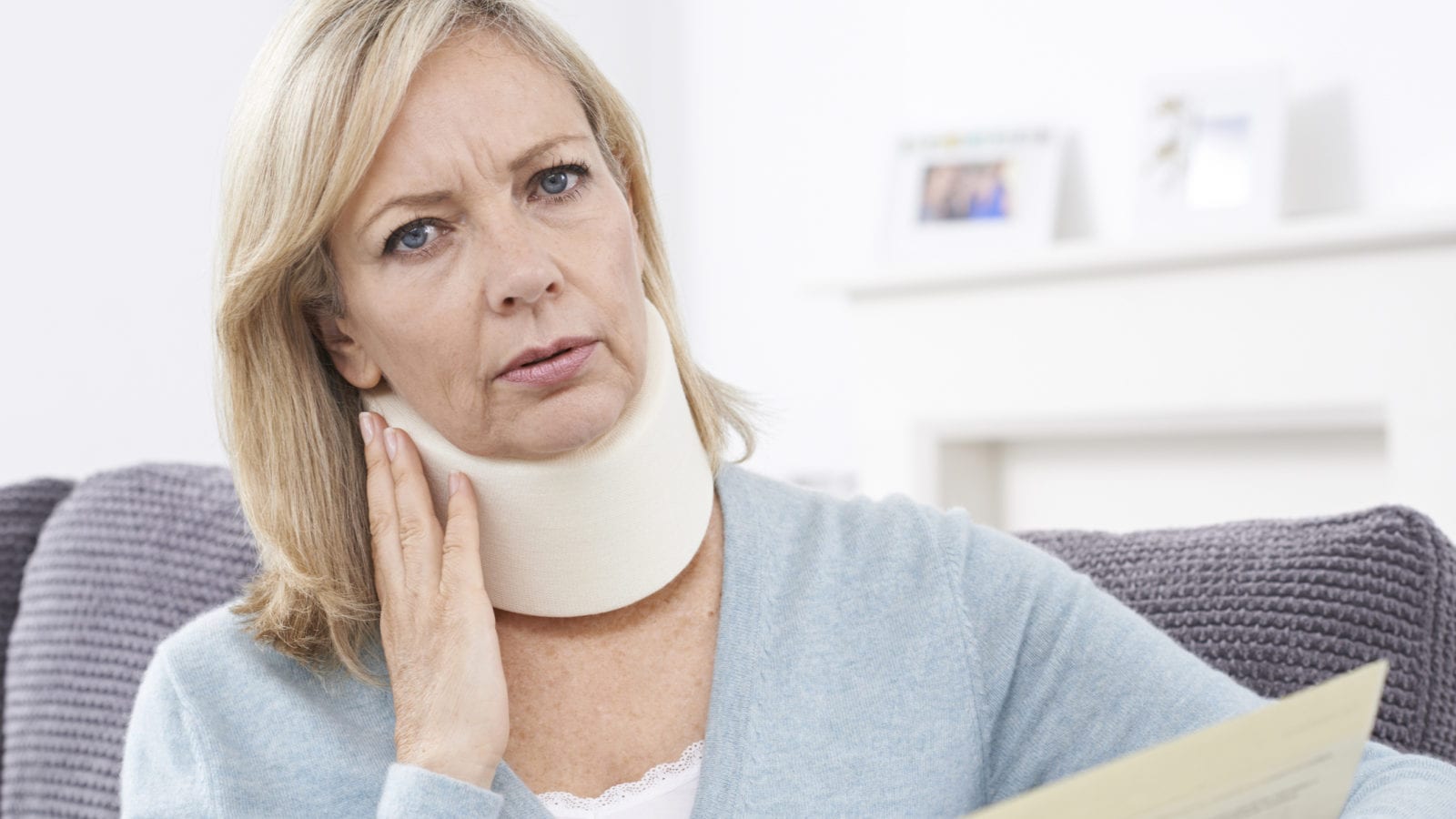 Whiplash is a common soft tissue injury that often occurs when one vehicle is hit from behind by another motorist. This rapid acceleration from a stopped position or from a slower speed can cause the head to abruptly jerk forwards and/or backward, leading to whiplash.
Whiplash is not the easiest injury to prove, although its symptoms can be very painful and debilitating. If you've experienced whiplash after your car accident, a personal injury lawyer can help you determine if it's worth filing a lawsuit for your injuries. Let's take a look at the steps involved in receiving fair compensation for whiplash.
Whiplash Symptoms
Damages to the soft tissues in your neck might not always be apparent in the days immediately following your accident. In fact, it could take up to a week before you begin to recognize whiplash symptoms. Some of the common symptoms include pain and stiffness in the neck, headaches, dizziness, lower back pain, shoulder pain and fatigue.
Depending on the accident, whiplash can pose prolonged medical issues for injured individuals. The over-extension of the tissues and ligaments in the neck can result in very serious whiplash injury and perhaps even lifelong complications.
Because of this, it's very important to keep a record of your medical treatment and visits associated with your car accident. Soft tissue injuries like whiplash don't show up on diagnostic tests and x-rays, making the claims process slightly more difficult compared to other injuries.
The Whiplash Claims Process
A personal injury lawyer will be able to advise you on whether or not you should pursue a personal injury claim for your whiplash. If you decide to move forward, you'll likely file a suit against the negligent and potentially liable party. This improves your chances of having the claim settled before reaching trial. Many negligent parties prefer to negotiate a settlement and avoid the costs of going to court.
Settlement amounts and trial verdicts vary from case to case, but most whiplash injuries are valued between $2,500 and $10,000. More serious cases could cost the defendant nearly $30,000. And if a neck injury leads to nerve damage or injured vertebrae, the injured individual can receive over $100,000 in settlements.
Consult a Personal Injury Lawyer
Not every case will be worth pursuing. Some symptoms of whiplash tend to dissipate on their own, and if there are no records of doctor's visits or treatments, it can be difficult to solidify a case. Ultimately, these cases are difficult enough to prove even with valid evidence of injury. If there's nothing to support your claims, chances are you won't be able to receive compensation for your injuries.
A qualified lawyer will help decide if a personal injury lawsuit is worth pursuing. If it is, then you may be able to negotiate a settlement that covers your medical expenses and gets you back on track to feeling like your old self. Please contact the attorneys at Stewart Bell, PLLC if you've experienced whiplash after a car accident. We can review your case and help you with the next steps.