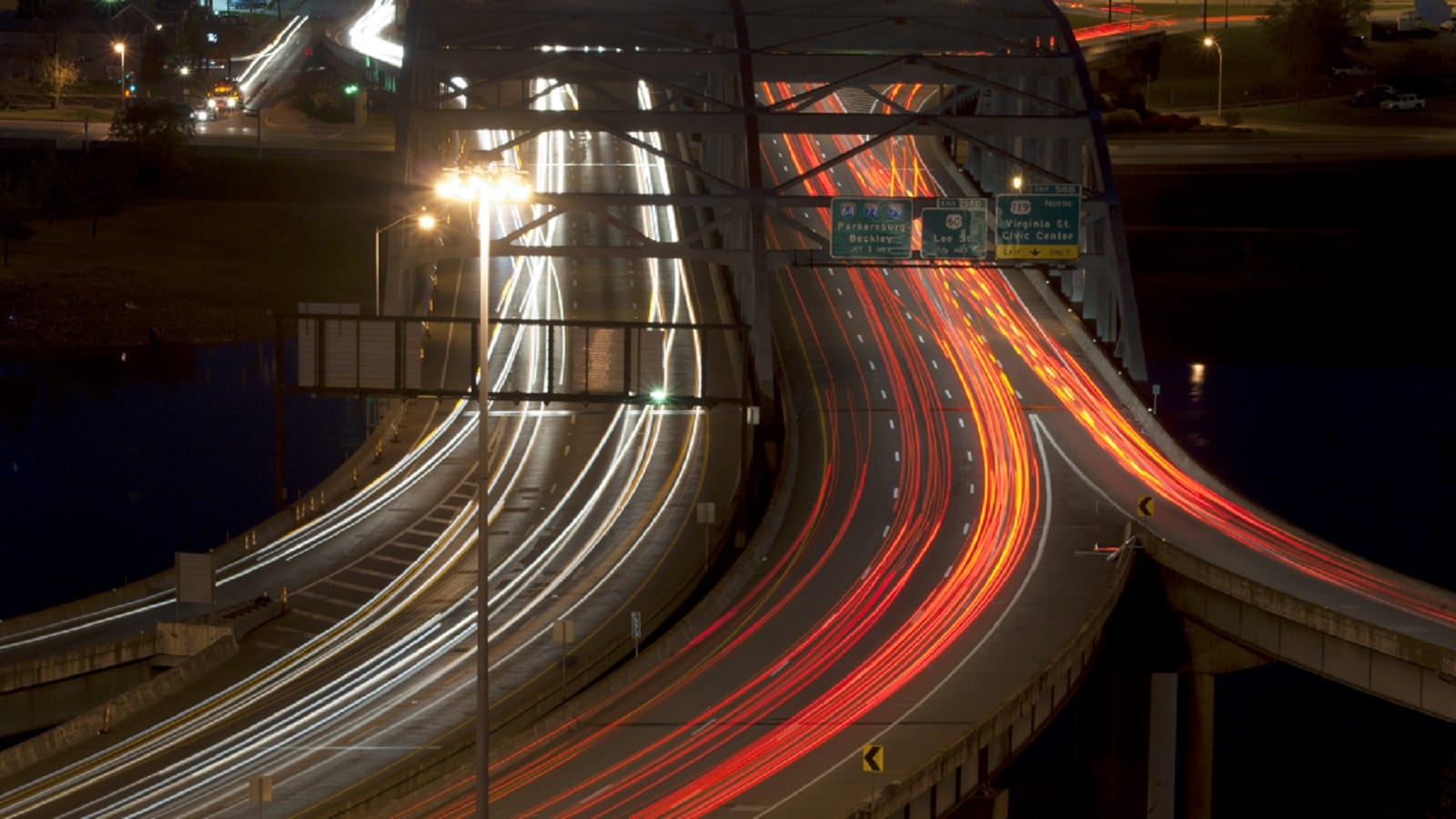 Tips From Our West Virginia Car Accident Lawyers to Help You Stay Safe on the Roadways
According to WSAZ News Channel 3, a recent report ranked West Virginia in the top 10 states with the most dangerous roads in the U.S.
"In 2017, there was approximately 303 fatalities. Of those fatalities, 98 of those people were restrained, 84 were speed-related, and approximately 72 were alcohol-impaired over a .08 BAC, said Charleston Police Sgt. Chris Burford.
Coming in eighth place, West Virginia roads are some of the worst in the nation for motorists. For this reason, our West Virginia car accident lawyers at Stewart Bell have shared some of the most accident-prone areas for drivers in our state and several tips that may help motorists stay safe behind the wheel.
Be Cautious on These Roads
Factors such as speeding, bad weather, seat belt usage, and more can increase the likelihood of a serious or even fatal accident. While it's important to be careful on every road, make sure to be especially cautious on these major roads in West Virginia:
Interstate 79
Interstate 81
Interstate 77
Interstate 70
Common Causes of Collisions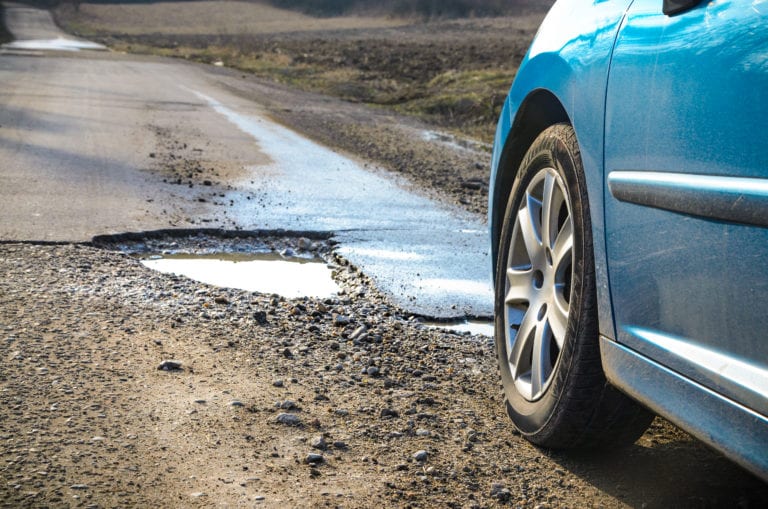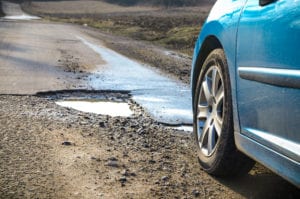 Car wrecks happen for a number of different reasons in our state. Here are some of the most common causes of accidents on West Virginia roads:
Distracted Driving
The National Highway Traffic Safety Administration (NHTSA) reported that distracted driving claimed 3,166 lives in 2017 alone. Distracted driving involves anything that draws a motorist's attention away from driving. This can include texting, talking on the phone, eating, and daydreaming.
Potholes
Potholes can not only be detrimental to your vehicle but can also quickly lead to a serious accident. Due to the large number of potholes that develop every year, it can take a while for road maintenance crews to repair them. Potholes are extremely dangerous, leading to tire blowouts and wrecks, especially when drivers don't adhere to the speed limits.
Driving Under the Influence
Every year, drunk driving is one of the leading causes of accidents in our state and across the country. Alcohol impairs a driver's ability to make safe decisions, reduces their concentration, and decreases vision and coordination skills. When motorists decide to drive under the influence of drugs or alcohol, they place themselves and others in great danger.
Road Design
Road design also plays a significant role in the safety of drivers on the roadways. Poor roads, signage, and/or lighting can cause confusion and result in serious accidents.
Tips to Avoid an Accident on Our Roads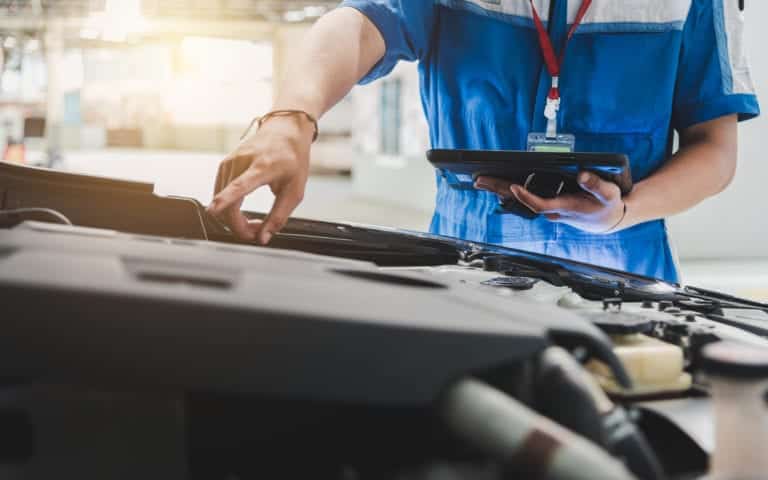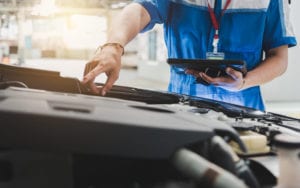 While we understand that accidents happen, there are certain safety measures that drivers can take to prevent being involved in a wreck.
It's essential that ALL drivers act responsibly behind the wheel. Here are several tips to keep in mind when driving on our state's most dangerous roads:
Keep a Safe Distance
Tailgating frequently leads to accidents, because following too closely doesn't give the driver enough reaction time. With this in mind, it's important to always maintain a safe distance between you and the vehicle in front of you, so you have adequate time and space to apply your brakes.
Have Your Car Inspected Regularly
Regular car maintenance is imperative to the overall safety of your vehicle. By having your car inspected on a routine basis, including brake checks, oil changes, tire rotation, and more, you can decrease the likelihood of an accident occurring due to a vehicle malfunction.
Be Aware of Your Blind Spots
Make sure you're always aware of your car's blind spots. Check your mirrors regularly and look over your shoulder before changing lanes. Also, it's important to never assume that other drivers can see you. Accidents frequently happen because one driver wasn't paying attention.
Obey All Traffic Laws
Traffic laws are put in place to protect all drivers and passengers on the roads. Failing to comply with the rules of our roads can lead to a devastating and life-changing accident. Make sure to abide by all traffic laws, including using your turn signals, yielding the right-of-way, and stopping at red lights.
Have You Been Injured in an Accident? Call Stewart Bell.
At Stewart Bell, we know how dangerous our state's roads and intersections can be. If you or a loved one was injured in a car accident due to a negligent driver, you may be entitled to compensation for damages.
Our team of West Virginia car accident lawyers can review the circumstances of your claim and inform you of your legal options. If you have a case, we can help you through the legal process and fight for any compensation you're rightfully owed.
Please don't hesitate to contact our firm for help. This type of case is time-sensitive, so waiting to file a claim may result in little to no compensation. You can schedule a free consultation with our law firm by calling (304) 345-1700 or by filling out our online contact form.