Our Firm Can Help You Seek Justice For Your Loved One
At Stewart Bell, PLLC, we have the experience and resources to hold unethical elder care facilities responsible for their actions. Your elderly loved one deserves to be given high quality care and should be treated with the utmost respect. When you feel this isn't the case, call our Charleston office to speak with a compassionate nursing home abuse attorney. We have helped hundreds of West Virginia families receive compensation to assist with medical bills and any pain and suffering that was inflicted upon their loved ones.
While every case is different, our main goal is always obtaining maximum compensation for elderly residents and preventing care facilities from repeating their misconduct. With this as our top priority, we can help you seek justice and protect your loved one.
Types of Abuse Cases We Represent
There are several different types of harm an elder can experience. The lawyers at Stewart Bell, PLLC are skilled in building strong cases on behalf of elders who have suffered from the following types of abuse or nursing home negligence:
Physical Abuse
When a caregiver inflicts physical pain or injury upon an elderly resident, it is considered physical abuse. While this obviously includes assault and battery and the act of making harmful physical contact, this type of abuse can also be seen in force-feeding, administering medication in an aggressive manner, or the improper use of physical restraints.
Emotional Abuse
Emotional abuse is, unfortunately, commonplace in some elder care facilities, and can be detrimental to the victim's mental health and happiness. Emotional abuse encompasses anything from verbal assaults and threats of abuse to harassment or intimidation. Abusive staff members often take their anger or frustration out on elderly residents by speaking to them in a belittling or aggressive manner that can lead to extreme fear or depression. While emotional and mental abuse happens all the time, the warning signs can be less obvious than physical abuse. If you notice any odd behavior from your loved one such as withdrawal, mood swings, frequent crying or trembling, fear, or anxiety, they may be suffering from emotional abuse.
Sexual Abuse
Often times, elderly individuals can be too confused, weak, or ill to give consent. Any forced touching, fondling intercourse, or other sexual activity with an elder who is not able to speak up for themselves is considered sexual abuse. This inexcusable action can be committed by a staff member, another resident, a visitor or stranger, and sometimes even a family member.
Financial Abuse
Financial exploitation of elders typically happens when the person monitoring the victim's money uses their position of power to misuse funds for their own benefit. Cashing checks without consent, forging signatures, or tricking an elder into signing documents are all forms of financial abuse.
Neglect
When a caregiver forgets or ignores an elder's basic needs, such as food, water, clothing, personal hygiene, or medical treatment, it is referred to as neglect. This usually occurs when a facility is understaffed or inadequately trained, as residents are unable to receive the amount of care and attention they need. Depriving elderly individuals of necessities or leaving them in unsanitary conditions is dangerous to their health and is considered unlawful.
If you have reason to believe your loved one has been a victim of any of these common types of elder abuse, document any symptoms you have witnessed and call the authorities and our nursing home abuse attorneys immediately. Collecting evidence from the first signs of harm is vital, because the success of your case can depend on it. Our experienced attorneys have dealt with abuse in all its forms and can review the details of your situation to determine what legal action, if any, you can take.
Elder Abuse and Neglect, A Silent and Deadly Killer

Elder mistreatment is a growing problem across the nation, with approximately 1 in 10 Americans aged 60+ experiencing some form of abuse or neglect. However, the available statistics and data around nursing home abuse are problematic, because it is largely a silent crime that affects vulnerable elders behind the closed doors of their homes or care facilities. A study funded by the National Institutes of Health was published in a report titled, "Abuse, Neglect, and Exploitation in an Aging America," found that only 1 in 14 cases of abuse are even reported to authorities.
This suggests that the number of elder abuse cases should likely be much higher than what is reported. The hidden, unreported nature of senior abuse and neglect can be contributed to the extreme vulnerability of elders. Often times, caregivers scare, shame, or intimidate elders into keeping mistreatment a secret. On the other hand, they can be bedridden or too weak to report it. For this reason, elder abuse remains a silent attacker with severe and even deadly results.
To ensure the safety and well-being of your elderly loved one, it is crucial to visit them at their care facility frequently, observe the nature of their care, and talk with them honestly about how they're being treated. When something is not right, call Stewart Bell, PLLC. Together, we can protect your elderly family member and defend their legal right to quality care.
Why You Should Choose Our Experienced Nursing Home Abuse Attorneys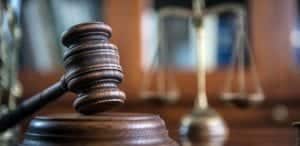 We know first-hand how upsetting it can be to discover that your elderly loved one has been mistreated. When a tragedy like this happens, you can't expect to handle all the legal details alone while also taking care of your loved one. Nursing homes typically offer a settlement after their facility has been accused of abuse in order to avoid going to trial and paying expensive legal fees.
While a settlement can provide much deserved compensation you and your loved one need to move forward, our nursing home abuse attorneys are skilled West Virginia trial lawyers, and will not hesitate to battle a care facility and their legal team in court. Years of experience in this field combined with our firm's top resources allow us to provide aggressive representation on your behalf to ensure you're getting what's fair. Speaking with one of our compassionate and knowledgeable nursing home abuse attorneys can make a difference in your case. If you're in the Charleston area, please contact us today to set up a free consultation.